Back to Case Studies
Back to Case Studies
How Ardmore Toyota Created Valuable Extended Customer Journeys with Fullpath's CDXP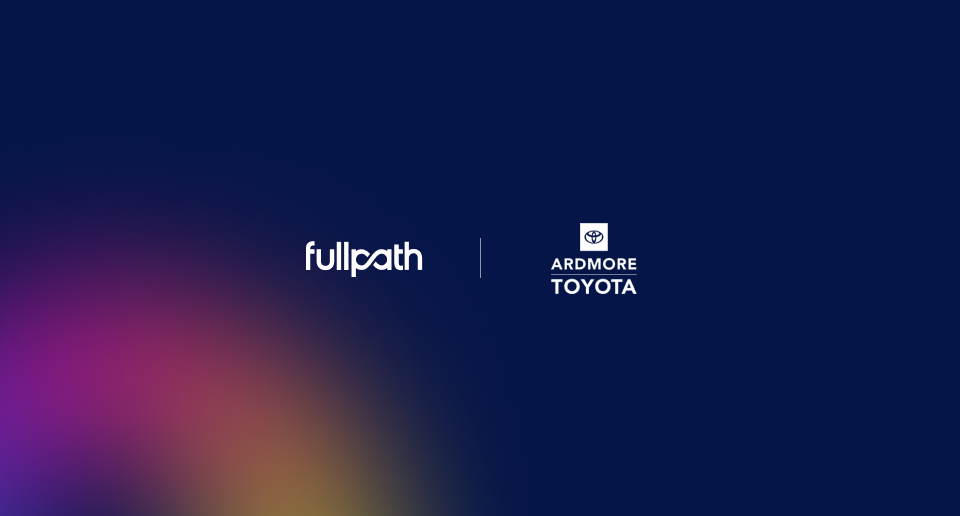 Seamless Shopper Experiences
Creating exceptional customer experiences at every part of the shopper journey is the key to building strong, successful dealerships.
Ardmore Toyota was looking for a way to create a more holistic experience for their customers throughout the sales funnel, from their initial contact with the dealership, to their first visit to the showroom, through their initial purchase, and beyond.
Fullpath, automotive's leading Customer Data and Experience Platform (CDXP), is designed to help dealers do exactly that. Using the power of predictive analytics, AI and machine learning, Fullpath's CDXP enables dealers looking to take a customer-centric approach to leverage their first-party data to create hyper-personalized, timely engagements at every touch point across the customer journey.
"The automation with Fullpath is valuable. It allows me to find out where my customer is along the journey, and it puts the right message in front of them at the right time."

Ryan Pesin, Vice President of Ardmore Toyota
By using the CDXP to create seamless omnichannel shopping experiences for their customers, Ardmore Toyota automatically orchestrated meaningful, data-driven engagements that drove sales. In just one year with Fullpath in place, the dealership saw a 2900% return on investment (ROI), grossing over $2.4 million in sales attributed to CDXP activities.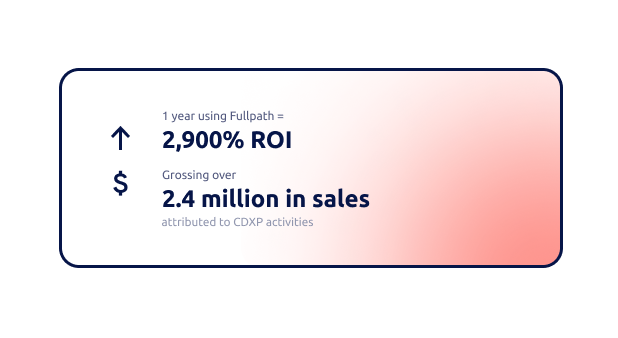 CDXP = Cross-Platform Success
The comprehensive approach of a CDXP enables dealerships to win cross-channel – from website engagements, to digital ads and email campaigns, Fullpath's technology ensures shoppers are engaging with valuable content that encourages them to take action.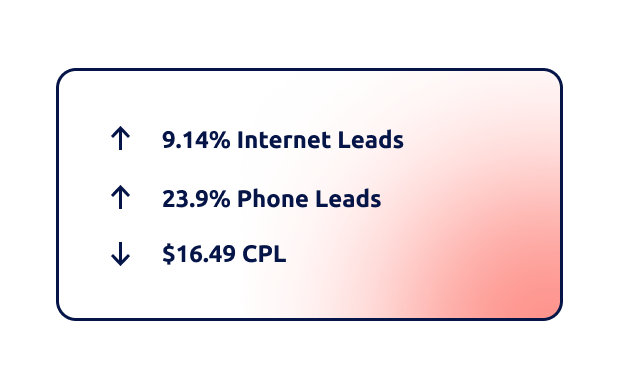 By utilizing their data to create targeted content with Fullpath, Ardmore Toyota decreased their spend by $10,000 and achieved a Cost Per Lead (CPL)of $16.49. On top of that, they successfully increased their incoming internet leads by 9.14% and increased inbound phone leads by 23.9%.
Discovering New Revenue Streams
Like most dealerships, Ardmore Toyota had tens of thousands of leads that were marked as lost. With the Fullpath CDXP, they were able to successfully create personalized campaigns for every CRM lead at scale based on their previous interactions with the dealership. Those campaigns successfully engaged 40,900 dead leads, turning 11,400 of those leads into active shoppers. Those shoppers translated into 94 sales, bringing in an entirely new stream of revenue for the dealership.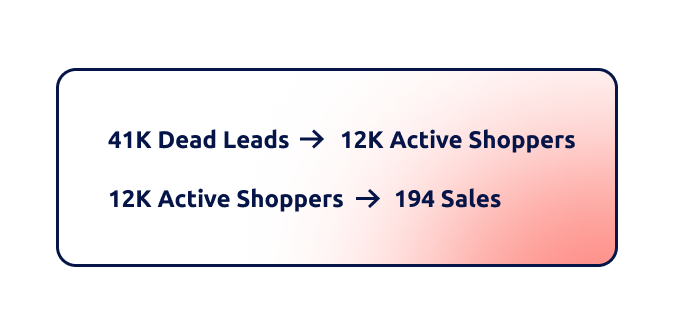 "This is a continuous conversation the customer wants to have," said Ryan Pesin, Vice President of Ardmore Toyota. "They want to have a lifetime relationship with us. They want to trust us. For Ardmore Toyota, our goal is to give the customer the best possible experience and to use an automation such as Fullpath allows us to do that."
Fill out this form to schedule a personalized demo today!
Thank you for your submission!
We just need a few more details so we can personalize your demo.
Sign up for our newsletter!
We value privacy and would never spam you. We will only send you important updates about Fullpath.