Back to Blog
Back to Blog
6 Ways AI & Customer Data Platforms Can Make Your Dealership's Digital Marketing More Effective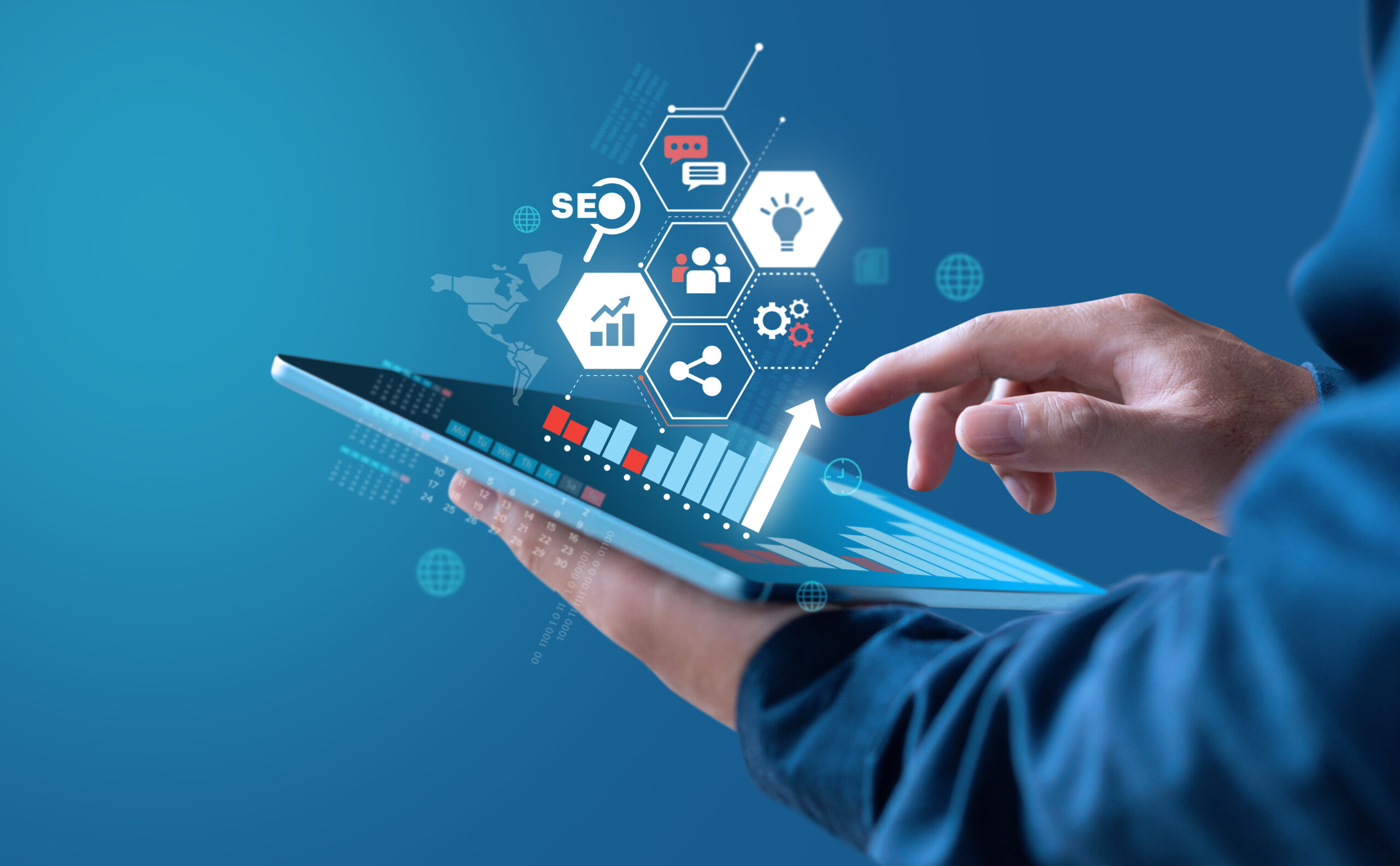 Digital marketing for car dealerships has become more competitive than ever before.  There is more information, datasets, and higher budgets on the line making it critical for dealerships to own their brand and value propositions in order to conquest high-quality, in-market shoppers. 
Traditional digital advertising methods typically used by car dealers are antiquated and entirely incapable of keeping up with modern customers who have grown to expect a high level of personalization on their shopping experience from every retailer – without which, they will quickly move to a retailer who can provide that experience.
Today's marketing technologies for car dealers offer automation capabilities to help retailers optimize performance marketing in real-time with cross-channel budget allocation, multi-variant testing, data unification, and hyper-segmented campaigns that provide 1-1 messaging at scale. More advanced, forward-thinking dealerships are adopting Customer Data Platforms (CDPs) and AI-powered marketing solutions which allow them to compete at the same level of global retail giants to achieve better results at a more efficient cost. 
It has become clear that this is the way forward to automotive dealers. The combination of CDPs and AI-powered marketing solutions are the key to dealership success. Here's why:
AI-powered digital marketing analyzes large datasets to know which clicks to go after, and which clicks to avoid.  

Targeting clicks based on specific intent is a complicated task as it involves analyzing massive data sets and making numerous small strategic changes around the clock as more data becomes available. Manual or traditional marketing simply can't match the data processing capabilities of AI as it is impossible for humans to manage that many small details overtime.

Modern, data-driven AI-powered marketing technology is designed to help dealers win more leads and close more sales by focusing on bringing in quality clicks – from cheap, brand-based clicks that are important for dealerships to own, to more expensive or sophisticated clicks that bring in ready-to-buy shoppers. 
AI-powered marketing is designed to identify the value zone.

Traditionally, dealerships evaluate marketing performance using Cost Per Lead (CPL) as their north star metric.  But this is a faulty practice that misleads dealers into a false understanding of the effectiveness of their marketing. Cost Per Lead does not account in any way for the actual quality of the leads being brought in which means dealers may be buying irrelevant leads that will never lead to a sale.

AI-powered digital advertising solutions optimize for the value zone, paying for the most qualified traffic and leads. This may mean the dealership is paying a higher price, but those leads are actually ready to buy shoppers which is what truly matters when it comes to driving revenues. It is important to note that AI powered technologies understand the value zone and know when to stop at the point of diminishing value so dealerships do not end up overpaying for unqualified leads – an added bonus that a manually run digital advertising strategy may not account for.
CDPs signal significant events to digital advertising platforms.

Customer Data Platforms (CDPS) work to unify and connect siloed dealership data sources so that every customer engagement is recorded and compiled in one place. This allows dealerships to create personalized and relevant marketing campaigns at every step of their shopper journey based on their most recent activity.

CDPs aggregate data and signal important events that happen to digital advertising channels in real-time so ad messaging  becomes hyper-targeted, while ad audiences remain flexible and dynamic.  For example, if a shopper visits a specific VDP, the CDP will signal that the shopper should be targeted with a specific deal on that particular vehicle. This is true for both online and offline engagements as the CDP works with a dealership's CRM and DMS to keep customer data updated and the marketing messaging on point.
CDPs and AI provide the most efficient audience suppression tactics.

A connected data strategy is the best way to implement audience suppression in dealership marketing. Audience suppression is a strategic marketing technique used to exclude specific groups of shoppers from receiving a particular ad or marketing message. It involves intentionally preventing certain audiences from seeing or interacting with an ad campaign so shoppers only see content that is currently relevant to them.

The more data available for each shopper, the easier it is to place them into relevant audiences – and to exclude them from specific audiences. AI-powered digital marketing leverages CDP shopper data to determine which shoppers should be included or excluded specific ad audiences, which is just as important as the traditional look-alike and custom audience approach.

Audience suppression is a critical technique that enables dealerships to create extended shopper journeys by cycling customers through sales, service, and equity campaigns that bring them back to the dealership time after time.

CDPs can streamline marketing messaging beyond digital advertising.  

Activating dealership CDP data to build a marketing strategy creates the best shopping experience for modern shoppers. Customer data fuels the entire marketing machine, from ads, to website experiences, to follow up lead nurture emails and SMS conversations to ensure the customer receives valuable, relevant content no matter the source.

Dealerships that invest in this unified, platform-driven experience will have the competitive advantage as traditional, manual agencies will not be able to sync data from multiple vendors and technologies in real time. 
CDPs help dealerships market to the most accurate customer data record.

CDPs not only unify dealership data, they work to de-duplicate customer data profiles and consolidate records using identity resolution technology. This means the dealership is marketing using the most relevant messages with the most accurate customer profile information. 

Not only does identity resolution improve the shopper experience, it also ensures the dealership is spending their marketing dollars efficiently, as dealers are no longer targeting multiple profiles that are essentially the same person with different records. 
Conclusion:
AI and Customer Data Platforms (CDP) offer dealerships an advanced, powerful toolset that can transform their digital marketing strategies. This technological duo enhances customer engagement, drives conversions, boosts sales and revenues, and optimizes marketing spend, enabling dealerships to remain competitive while creating exceptional customer experiences. Ultimately, CDPs and AI are the key to ensuring dealerships can not just survive, but thrive in this digital age.
Fullpath Digital Advertising is designed to automate and optimize effective social, search and display ad campaigns for dealerships. Using AI and machine learning, Fullpath instantly creates hundreds of hyper-specific audiences pulled from first and third party dealership data to use  in hyper-targeted ad campaigns. The technology works around the clock to automatically optimize ad spend cross-platform to ensure the dealership is winning as many quality leads as possible for their marketing budget while also providing an excellent customer experience at every touch point. If you are ready to experience the difference of AI-powered marketing for your dealership, reach out to our team to book a personalized demo at get.started@fullpath.com. 
Fill out this form to schedule a personalized demo today!
Thank you for your submission!
We just need a few more details so we can personalize your demo.
Sign up for our newsletter!
We value privacy and would never spam you. We will only send you important updates about Fullpath.