You've all heard the dire statistics: conversion rates for dealerships usually hover around 1-3%. That means 97% of your website traffic is not interacting with you, not leaving their information, not allowing the conversation to move forward.
Even worse, this is traffic you've already paid for. The dollars you have put into getting customers through your digital door are simply not paying off, as these customers mosey on out.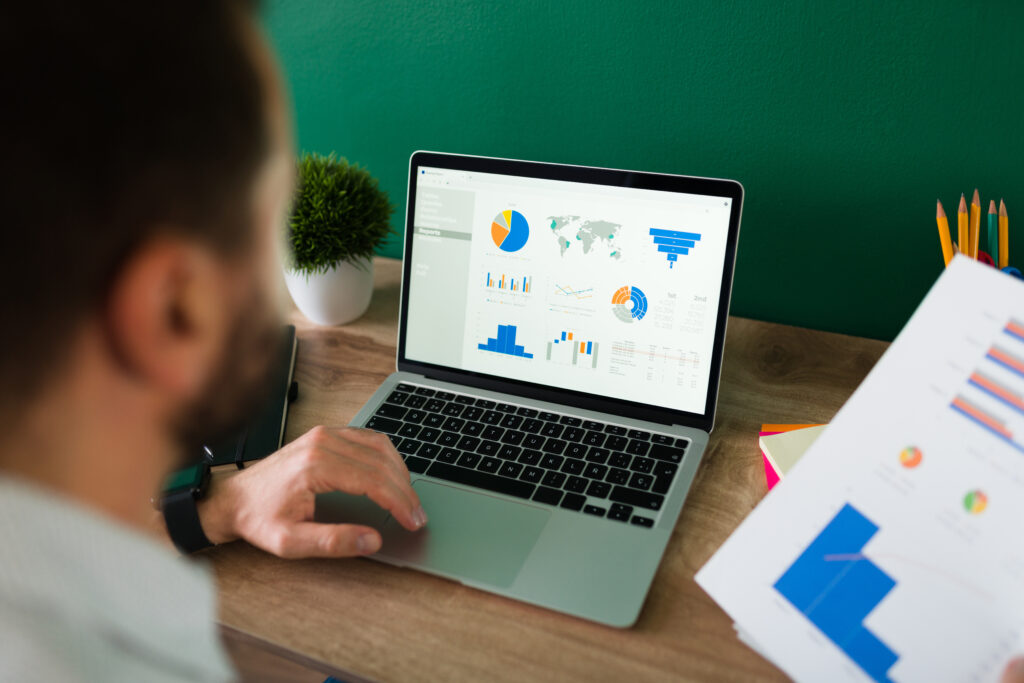 Why is this happening? We surveyed dealership websites and found a few common pitfalls that can keep conversion rates from being as high as they can be:
Your content is too narrow
Does your website have a research tool? A wide selection of inventory videos? An on-site comparison option? What about customer reviews?
Most of the dealership websites we've seen do not. But this is exactly the kind of content your website visitors want.
Car shoppers these days are doing more than twelve hours of research online. The more they can do that research on your site, the more time they will spend there, building loyalty to your dealership as they move toward buying. If they can't do that research on your site, they will leave to do it somewhere else, and probably not come back.
Almost every dealership website has robust tools for selecting and customizing a vehicle, valuation, and trade-in. These are valuable to your customers and absolutely crucial. But a lot of shoppers are just not at a point in their shopping journey where they are ready for these tools. They are still figuring out what they want, and need different content to help them get there. Make sure your website has plenty to offer not only the customers who are ready to seal the deal, but also the ones who are just starting the process.
Filling your website with valuable content is a challenge. The temptation to link to other sites, especially third-party, is strong. But if you want people sticking around and eventually buying from you, you should absolutely not do this. If you must use tools from other sites, embed them on your own pages and prioritize your own brand. Remember that early-stage buyers simply do not have enough (or any) loyalty to your dealership to come back to you after they go somewhere else. So don't send them somewhere else.
Your offers ask for too much, too fast, and too frequently
Imagine that you're just starting to think about replacing your TV. During your weekend errands, you find yourself at an electronics store, so you go in to browse- but the second you walk in, a salesperson comes up and asks for your phone number. Thirty seconds later, another salesperson approaches, and won't let you ask any questions until you provide your full name, email address, and mailing address.
Do you give them your contact information?
Unlikely. In fact, you are probably already out the door looking for a place with a less intrusive staff.
Now, if you knew which TV you wanted, and you approached a salesperson, and they asked for contact information, you'd probably be perfectly willing to give it to them. But not when you're still at the beginning stages of your research.
Often, this overwhelming- and demanding- experience is exactly what shoppers find on dealership websites. Popups crowd the screen from the moment of arrival and won't go away. Conversion tools take too long to fill out and ask for information that a lot of shoppers are not ready to provide.
It makes sense for a financing tool to ask for details- it needs to, to be useful. But we've seen chat tools that demand a zip code before answering a single question. That's not going to work with someone who is just browsing.
Every dealership website needs conversion tools that offer early-stage shoppers things they actually want: general sales, holiday specials, chat tools with a lighter touch. These should be optimized to appear at times when customers are more likely to be receptive- after 30 seconds, or before exiting the site, for example. They should be easy to dismiss. And they should have as few fields as possible. With each additional field, the customer's likelihood of converting diminishes.
Think about the electronics store again: your website should be like that TV salesperson you actually want to talk to- the one who gives you a few minutes to get your bearings, offers to help without demanding your credit score, requests personal details only when absolutely necessary, and takes "no thanks, I'm just browsing" for an answer.
Your offers are not reaching the right people
By now it's probably clear that different shoppers need different things. The ones who are ready to buy need to see those valuation tools, while the ones who are still looking need to learn about the latest features. Those ready to come in for a test drive want to see your specific vehicle offers, while those browsing on a whim during their lunch break need to know what you have going on for Presidents' Day.
It's only logical for different customers to see the offers best suited for them.
Most of the time, though, this is not the case. Dealership websites are not optimized to respond to customer behavior in real time. A returning customer sees the same popup offer as a first-timer; a millennial lurking around your hybrid VDPs is offered a special on minivans.
This would never happen at your brick and mortar showroom. With today's personalization technology, it doesn't have to happen online either. Your content and offers can be sent to the right people at the right time, using predictive analytics to understand what they are likely to want. This is great news. 74% of online shoppers in a 2013 study expressed frustration at websites offering them content unrelated to their interests. That number is almost certainly higher today- but irrelevance can now be a thing of the past.
Showing your customers relevant content and offers is basically your opportunity to start a conversation with them and respond to their needs. And a customer who feels heard is a happy customer.
What does it all boil down to? Making your website a place where people can find what they're looking for – easily.
Want your website to reach all types of shoppers and get you more leads? Call us today! 216-242-1320
Fill out this form to schedule a personalized demo today!
Thank you for your submission!
We just need a few more details so we can personalize your demo.
Sign up for our newsletter!
We value privacy and would never spam you. We will only send you important updates about Fullpath.