Back to Blog
Back to Blog
How Walser Honda Used Fullpath to Increase Their Leads by 33% Despite a Global Pandemic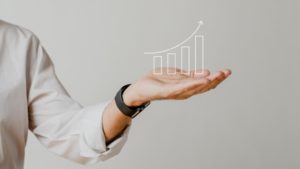 Walser shares insight on how they've directly benefited from switching over to an automated platform that would maintain or exceed their pre-COVID-19 performance.
We all know the effect that great marketing can have on generating quality leads for a dealership. But throw in a pandemic, and you'll quickly see how little to no room there is for thin-on-tech or manual-based solutions.
As a technology company, we have always believed that dealers need to act quickly in adopting the practices of the future. And the pandemic crisis clearly put a spotlight on this, as dealers that stayed resilient (like Walser Honda) during COVID-19 acted quickly to serve in-market, high intent shoppers.
BUT HOW?
Beyond its strengths in marketing flexibilities, Fullpath's greatest strength is its learnability — our system picked up shopping behavior in real-time and adjusted accordingly.
Fullpath is a complete marketing automation platform designed for dealers. Powered by artificial intelligence, Fullpath leverages thousands of data points to strategically place ads on search engines, social media, and internet websites.
Dealerships set an overall budget for Fullpath's Digital Advertising, and the machine will decide where to allocate the budget based on performance and audience optimization. This gives Fullpath the flexibility of pushing budget changes to search, display, and social in real-time.
When Walser Honda first implemented Fullpath's Digital Advertising in February 2020, the machine allotted 12% of the group's ad spend to social media. However, as the market drastically changed due to COVID and the government lockdown, people began spending more time on social platforms.
Recognizing this shift, Fullpath used machine learning to instantly identify, target, and reassess where in-market buyers were spending their time and increased the ad budget across social channels to 26% in April and May. As a result, the auto group's cost per lead decreased from over $50 in February and March to $36 in April and May, while simultaneously bringing down the group's costs per click.
"Without automation, we would never have been able to maintain or exceed our pre-COVID-19 performance. Fullpath has given us the opportunity to react fast and deploy campaigns instantly. A team of 10 people couldn't do what Fullpath can do in seconds."
-Matthew Muhlenkort, SEM Analyst, Walser Automotive Group
ALL IN ALL?
Fullpath learned quickly and helped Walser Automotive Group pivot in real-time by identifying and targeting the right buyers during the pandemic, significantly decreasing their cost per lead.
Because Walser Honda utilized fully automated marketing operations, as opposed to traditional marketing methods, they were able to perform better, despite the COVID-19 crisis.
Artificial Intelligence

CDXP

Dealer Stories
Fill out this form to schedule a personalized demo today!
Thank you for your submission!
We just need a few more details so we can personalize your demo.
Sign up for our newsletter!
We value privacy and would never spam you. We will only send you important updates about Fullpath.